The #1 anti-aging must have of 2022 contains many age-defying secrets in one bottle to roll back the biological clock on thin aging skin and give a dramatically more youthful look to women who want to wear their confidence everywhere.
Experience The Breathtaking Transformation
Experience The Breathtaking Transformation
See the "honeymoon
glow" in days.
Enjoy smooth, youthful
skin that lasts.
Feel real confidence that everyone admires.
"Any Woman Can Enjoy Firmer, Younger Looking Skin"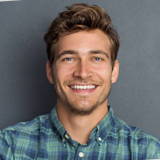 World-renowned, double ivy league educated dermatologist Dr. Jegasothy is on a mission to give every woman firmer, younger looking skin without risky surgery or painful injections. Her groundbreaking skin research has already helped thousands of women find new-found confidence by defying their years.

Dr J., Cosmetic Dermatologist
Associated Professor of Dermatology, University of Miami